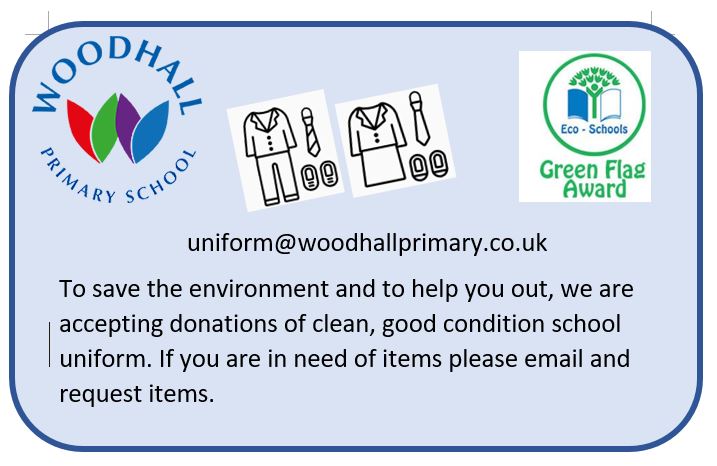 Our uniform consists of:
Royal blue sweatshirt, cardigan or jumper
White polo shirt, shirt or blouse
Grey or black skirt, dress or trousers
Black school shoes
Blue and white checked summer dress
Our PE uniform consists of:
Black shorts with elasticated waist
Royal blue Woodhall t-shirt
Plain black or blue tracksuit top and bottoms for outdoor PE in the winter
Trainers for outdoor PE
---
How to Purchase
We hold a small stock of school sweat shirts, cardigans, PE t-shirts, school book and PE bags.
School uniform can be ordered online with My Clothing Ltd.
Please, please, please ensure all uniform items are labelled with your child's name.
Toys, valuables or personal property should not be brought into school. If they are, we cannot be held responsible for any loss or damage.